We found 1 provider named '
Jordan Rosenstock

' nationally.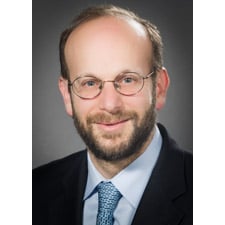 Specializes in Adult Nephrology
Dr. Jordan Rosenstock is a specialist in adult nephrology. He works in New York, NY. On average, patients gave him a rating of 4.5 stars out of 5. Dr. Rosenstock accepts Amerigroup, Blue Cross/Blue Shield, and Empire BlueCross BlueShield, in addition to other insurance carriers. He is a graduate of Albert Einstein College of Medicine of Yeshiva University. He speaks Hebrew. Dr. Rosenstock is affiliated with Lenox Hill Hospital and Northwell Health Physician Partners. He welcomes new patients.
Read more
Selecting a checkbox option will refresh the page.