We found 1 provider named '
John Brusch

' nationally.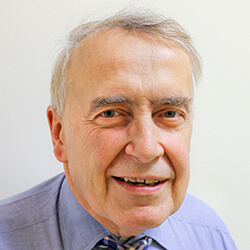 Specializes in General Practice, General Internal Medicine, Adult Infectious Disease, Geriatrics
Average rating 2.11 stars out of 5
(

4

ratings)
Dr. John Brusch is a general practitioner, general internist, and adult infectious disease specialist in Cambridge, MA. The average patient rating for Dr. Brusch is 2.0 stars out of 5. Dr. Brusch is professionally affiliated with CHA Primary Care, Cambridge Hospital. He accepts Blue Cross/Blue Shield, Cigna, Medicaid, and more. He welcomes new patients. Dr. Brusch's education and training includes medical school at Tufts University School of Medicine and residency at Tufts Medical Center. He has received distinctions including Boston Super Doctors; Teacher of the Year, Cambridge Hospital; and Assistant Professor, Harvard Medical School. Dr. Brusch (or staff) is conversant in Mandarin, Hebrew, and Arabic.
Read more
Selecting a checkbox option will refresh the page.