We found 3 providers named '
Gordon Jensen

' nationally.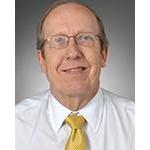 Specializes in General Internal Medicine
111 Colchester Avenue; Uvm Medical Center, Department of Medicine
Dr. Gordon Jensen is an internist in Burlington, VT. He is professionally affiliated with The University of Vermont Medical Center. Dr. Jensen is a graduate of Weill Cornell Medical College and a graduate of Beth Israel Deaconess Medical Center's residency program. He honors several insurance carriers, including POMCO, Blue Cross/Blue Shield, and Coventry.
Read more
Specializes in Ophthalmology
7440 S Creek Road; Suite 150
Dr. Gordon Jensen is an ophthalmologist. His clinical interests encompass refractive surgery (vision correction surgery). Dr. Jensen's education and training includes medical school at Medical College of Wisconsin and residency at Henry Ford Hospital.
Read more
Clinical interests: Refractive Surgery
Specializes in Pediatric Psychiatry
Dr. Gordon Jensen's area of specialization is pediatric psychiatry. He attended Yale School of Medicine and then went on to complete his residency at Yale-New Haven Hospital and a hospital affiliated with the University of Washington.
Read more
Medicare Patient Insurance Eligibility
Medicare Patient Conditions
Selecting a checkbox option will refresh the page.