We found 3 providers with an interest in
gastrointestinal problems

and who accept

United Healthcare

near

San Antonio, TX

.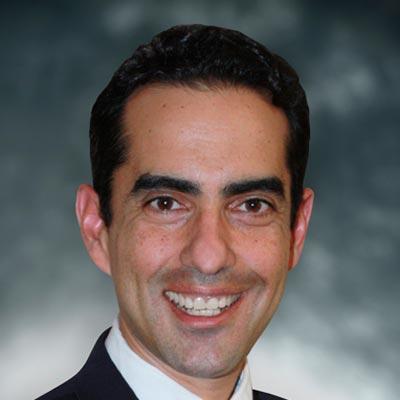 Specializes in General Practice, Adult Gastroenterology, Adult Transplant Hepatology
Dr. Fernando Membreno's areas of specialization are general practice, adult gastroenterology, and adult transplant hepatology; he sees patients in San Antonio, TX and McAllen, TX. Clinical interests for Dr. Membreno include alpha-1 antitrypsin deficiency, hepatitis C, and bile duct cancer (cholangiocarcinoma). He is in-network for several insurance carriers, including Blue Cross Blue Shield Bronze, Blue Cross Blue Shield HMO, and Blue Cross Blue Shield Gold. Dr. Membreno attended the University of Texas Medical Branch School of Medicine and then went on to complete his residency at Staten Island University Hospital. His hospital/clinic affiliations include Methodist Health System and Southwest General Hospital.
Read more
Featured message:
Call Today
Relevant Interests: , Liver Cancer
All Interests: Liver Cancer, Bile Duct Cancer, Hepatitis B, Hepatitis C, FibroScan, Hemochromatosis, Wilson's Disea ... (Read more)
Specializes in Adult Gastroenterology
Average rating 4.5 stars out of 5
(

1

rating)
621 Camden Street; Suite 201
Dr. Ravi Ganeshappa is a physician who specializes in adult gastroenterology. He attended Texas Tech University Health Sciences Center, Paul L. Foster School of Medicine and the University of Texas and then went on to complete his residency at a hospital affiliated with the University of Texas Southwestern Medical Center at Dallas. These areas are among his clinical interests: diarrhea, ulcers, and hemorrhoids. Dr. Ganeshappa is an in-network provider for Blue Cross Blue Shield Bronze, Blue Cross Blue Shield HMO, and Blue Cross Blue Shield Gold, as well as other insurance carriers. He is professionally affiliated with Metropolitan Methodist Hospital.
Read more
Relevant Interests: , Diarrhea, Gastrointestinal Problems, Hemorrhoids, Constipation
All Interests: Gastrointestinal Problems, Hemorrhoids, Ulcers, Hernia, Constipation, Diarrhea, Abdominal Pain
Specializes in Pediatric Gastroenterology
Dr. Mark Gilger's area of specialization is pediatric gastroenterology. He is especially interested in gastrointestinal problems (digestive disorders), pancreas problems, and gallbladder problems. Dr. Gilger accepts Blue Cross Blue Shield Bronze, Blue Cross Blue Shield HMO, and Blue Cross Blue Shield Gold, as well as other insurance carriers. He has received the following distinction: Texas Super Doctors. He is affiliated with Texas Children's Hospital (TCH).
Read more
Relevant Interests: , Gastrointestinal Problems
All Interests: Gastrointestinal Problems, Gallbladder Problems, Pancreas Problems
Related searches
Try searching by a related specialty
:
gastroenterologists who accept United Healthcare (69)
?
What is Gastroenterology?
A gastroenterologist is a doctor that specializes in the normal function and diseases of the digestive tract, which includes the stomach, intestines, spleen, pancreas, and liver. As a specialty, gastroenterology is the study of how food moves through the body, how nutrients are absorbed by the body, and how waste is removed by the body. A few of the conditions that a gastroenterologist might treat are:
ulcerative colitis (a condition where inflammation and sores affect the lower intestine)
gallbladder disease (where bile stored in the gallbladder thickens and causes inflammation or gallstones)
gastroesophageal reflux disease, or GERD (stomach acid flows back into the throat and causes a burning sensation and tissue damage)
One unique trait that really sets gastroenterologists apart is their training and skill with endoscopy, a procedure where tiny flexible tubes are inserted into the body. These tubes are equipped with lights and cameras to provide the practitioner with a close, inside look at what is going on inside the patient's body. Tools can even be inserted through the tubes to perform certain procedures, such as removing polyps or cancers, stretching open passageways that have narrowed, or applying lasers to stop bleeding. Gastroenterologists do not perform surgery, but they do perform endoscopic procedures, as well as biopsies to determine if cancer is affecting the digestive tract. Although other physicians can use endoscopes, gastroenterologists devote a significant portion of their medical training and practice to endoscopy. They learn how and when to use endoscopy, the safest and most efficient methods to use, and how to interpret what they see through the endoscope.
,
adult gastroenterologists who accept United Healthcare (56)
,
pediatric gastroenterologists who accept United Healthcare (11)
?
What is Pediatric Gastroenterology?
The digestive system is how our bodies convert food into energy. It is made up of the liver, pancreas, gallbladder, esophagus, stomach, and intestines. Physicians who treat problems in a child's digestive system, especially diseases of the liver, are called pediatric gastroenterologists. Children are not just smaller versions of adult patients. Their digestive systems are different, and they may not be as able to describe their symptoms and concerns to a doctor. More importantly, a disease that interferes with the ability to obtain adequate nutrition can be much more serious for children, with their growing bodies, than it is for adults. Pediatric gastroenterologists use tools such as biopsy (taking a small sample of tissue to examine under a microscope), endoscopy (examining the inside of the digestive tract using a thin, flexible tube), or colonoscopy (examining the lower intestines using a thin, flexible tube). Some of the disorders they encounter include:
Bleeding in the digestive tract
Liver disease and transplants
Hepatitis, an infection of the liver
Irritable bowel disease
Severe heartburn, called GERD
Pancreatitis
Gallstones
Lactose intolerance and severe food allergies
Severe, chronic, or unexplained abdominal pain, vomiting, or diarrhea
Nutritional disorders, including failure to thrive (FTT) and malnutrition
Feeding disorders, including refusal of food, gagging, and trouble swallowing
With such a wide variety of disorders, treatments are also varied. Some include nutrition management plans, medications, or feeding tubes. Pediatric gastroenterologists play an important role in helping kids comfortably eat and digest food so they can grow up healthy.
What are Gastrointestinal Problems?
The gastrointestinal system, or GI tract, is the name given to a collection of organs that work together to digest food. These organs fit together in a long tube, running from the mouth to the anus, and include the esophagus, stomach, and intestines, among others. With so many parts working together, complicated by today's busy lifestyles and diets, digestive problems are common. As many as 1 in 3 Americans have a digestive or GI disorder. There are a huge variety of digestive problems, but the most common are IBS, constipation, GERD, hemorrhoids, and ulcers.
IBS, or irritable bowel syndrome, happens when the muscles surrounding the colon contract too easily or frequently. The result is abdominal pain, cramps, diarrhea or constipation, gas and bloating. IBS attacks can often be brought on by specific triggers, so a key part of treatment is learning which foods trigger IBS attacks and avoiding them. Treatment also includes exercise, avoiding stress, and medications if needed.
Constipation, or large, hard, or infrequent stools, happens to everyone at some point. It can be caused by a disruption in routine or food, or by eating a diet without many fresh fruits and vegetables. Although it is uncomfortable, constipation is common and usually not serious, but it can sometimes become chronic. Adding fiber to the diet, exercising, and taking medications may help.
GERD, or gastroesophageal reflux disease, is a severe form of chronic heartburn where stomach acid spills back up into the esophagus. Left untreated, the acid may even eat away at the esophagus and cause serious damage. Treatment includes changing the diet to avoid trigger foods, losing weight if needed, medications, or even surgery.
Hemorrhoids are blood vessels around the rectum that become irritated, swollen or torn while straining during a bowel movement. They are most often caused by constipation, but can also be caused by pregnancy, diarrhea, or simply a genetic predisposition towards hemorrhoids. Treatment involves first treating any constipation issues, then keeping the area clean and soothed until it has healed. If these measures are ineffective, surgery is sometimes used.
Peptic ulcers are sores or spots of inflammation in the lining of the stomach or close to the stomach in the small intestine. Usually this area is coated with a protective lining that shields the tissue from the strong stomach acid, but a break in the lining can let acid in, causing the sores. It used to be thought that stress caused ulcers, but now we know that is not the case. Most often, they are caused by an infection by H. pylori bacteria, but ulcers can also be caused by alcohol abuse or overuse of aspirin, ibuprofen, naproxen, or other NSAIDS. The symptoms of an ulcer are pain, hunger, nausea, and fatigue.
Gastrointestinal problems, perhaps more than any other area, are markedly affected by lifestyle. Many disorders can be prevented or treated at least in part by eating a healthy diet high in fiber, exercising regularly, drinking enough water, and limiting alcohol intake. Still, the frequency of digestive disorders means that even the healthiest person can be affected by them. See your doctor if you notice blood in your stool, abdominal pain, unexplained weight loss, or any significant change in bowel movements.
Selecting a checkbox option will refresh the page.