We found 3 providers with an interest in
pelvic pain

and who accept

Viant

near

Wheaton, IL

.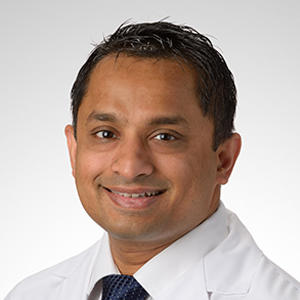 Specializes in General Practice, General Obstetrics & Gynecology
Dr. Radha Upputuri specializes in general practice and general obstetrics & gynecology. These areas are among his clinical interests: essure, minimally invasive surgery, and premenstrual syndrome (PMS). Dr. Upputuri accepts Aetna EPO, Blue Cross/Blue Shield, Coventry, and more. He attended Ross University School of Medicine and then went on to complete his residency at Staten Island University Hospital. His hospital/clinic affiliations include Northwestern Medicine Central DuPage Hospital, Northwestern Medicine Regional Medical Group, and Access Community Health Network (ACCESS). He is accepting new patients.
Read more
Relevant Interests: , Pelvic Pain
All Interests: Incontinence, Essure, Obstetrics, Pelvic Pain, Pelvic Organ Prolapse, Minimally Invasive Surgery, Pr ... (Read more)
Specializes in General Gynecology
Average rating 2.41 stars out of 5
(

6

ratings)
Dr. Barbra Hanna's area of specialization is general gynecology. She graduated from the University of Illinois College of Medicine at Chicago and Des Moines University, College of Osteopathic Medicine and then she performed her residency at a hospital affiliated with the University of Illinois at Chicago. These areas are among Dr. Hanna's clinical interests: laparoscopic hysterectomy, menstrual disorders, and incontinence. Her average patient rating is 2.5 stars out of 5. Dr. Hanna is in-network for Aetna EPO, Blue Cross/Blue Shield, Coventry, and more. She is affiliated with Northwestern Medicine Central DuPage Hospital. She is open to new patients.
Read more
Relevant Interests: , Pelvic Pain
All Interests: Incontinence, Osteopathic Medicine, Menstrual Disorders, Pelvic Pain, Minimally Invasive Surgery, La ... (Read more)
Specializes in Physiatry
Dr. Anjum Sayyad's medical specialty is physiatry (physical medicine & rehabilitation). Her areas of expertise include the following: dystonia, spasticity, and spine problems. She is affiliated with Northwestern Medicine Central DuPage Hospital, Adventist Medical Center Hinsdale, and Adventist Medical Center La Grange. Dr. Sayyad honors Blue Cross/Blue Shield, Coventry, and TRICARE, in addition to other insurance carriers. Dr. Sayyad is accepting new patients. After completing medical school at Rosalind Franklin University of Medicine and Science, Chicago Medical School, she performed her residency at McGaw Medical Center of Northwestern University.
Read more
Relevant Interests: , Pelvic Pain
All Interests: Back Problems, Musculoskeletal Problems, Neck Problems, Spine Problems, Stroke Rehabilitation, Elect ... (Read more)
Related searches
Try searching by a related specialty
:
anesthesiologists who accept Viant (104)
?
What is Anesthesiology?
Anesthesiology is the practice of medicine dealing with the safety and comfort of patients during medical procedures, especially surgery. While many people think of anesthesiology as strictly providing pain control, anesthesiologists are also responsible for monitoring and supporting the health of patients during surgery. By paying attention to a patient's vital signs, an anesthesiologist can both judge how effective the anesthesia is working and intervene if there are problems. In many cases, an anesthesiologist evaluates patients before surgery, manages their health during surgery, and treats their pain after surgery. They may offer general anesthesia (where a patient is 'put under'), local anesthesia to numb a certain area, or sedatives to calm anxiety before a medical procedure. Some anesthesiologists use their training in pain relief to help patients who suffer from chronic or cancer pain. During a surgical procedure, anesthesiologists monitor the health of their patients. Among other vital signs, they may be watching:
Heart rate
Blood pressure
Oxygen level
Body temperature
Level of consciousness
If there is a sudden problem during surgery, the anesthesiologist is generally one of the first to know. They act quickly to correct the problem and keep the patient safe through surgery. More than just the doctor who puts you to sleep, anesthesiologists are highly trained physicians who work to keep you safe and comfortable.
,
pain specialists who accept Viant (32)
?
What is Pain Medicine?
Pain medicine is a specialty closely related to, but separate from, anesthesiology. Whereas anesthesiologists typically work to relieve a patient's pain during surgery or another medical procedure, pain medicine specialists work to relieve their patients' pain as they are out living their lives. Pain medicine specialists treat patients who have acute or chronic pain. The pain may be a symptom of their problem (e.g. they are hurting because they were in a car accident), or the pain may be the problem itself (e.g. they are having migraine headaches). The pain specialist's goal is to prevent pain from interfering with a patient's quality of life. Pain medicine specialists must have a thorough understanding of the physiology of pain, how it is caused, and what effects it has on the body. A good pain medicine specialist is able to evaluate patients who are hurting and who may not always be able to communicate their problems very well. To gain more information about their patients' condition, pain medicine physicians can interpret specialized imaging tests. Using this information, pain medicine specialists must be able to prescribe a balanced treatment plan. There are several treatments that pain medicine specialists may use to alleviate pain for their patients. They can prescribe medication, perform certain procedures, and refer patients to rehabilitation services. Often they will recommend multiple treatment methods to be used simultaneously. Some of these pain treatments include:
Implantable devices (intrathecal pump, spinal cord stimulator)
Injections (corticosteroids)
Medications (Percocet, Vicodin)
Nerve blocks (anesthetic injected into a nerve)
Physical therapy
Surgery
Alternative medicine therapies, such as biofeedback, acupuncture, and hypnosis
Being in pain takes away your enjoyment of life. It can lead to depression and stop you from engaging in even everyday activities. Because pain can't be seen or tested for, it is sometimes overlooked by others. A pain medicine specialist works to safely restore your quality of life.
,
obstetricians who accept Viant (1)
,
general gynecologists who accept Viant (14)
,
general ob/gyns who accept Viant (91)
?
What is General Obstetrics & Gynecology?
General obstetrician/gynecologists, or general OB/GYNs, are providers of routine care for women's reproductive health. They offer regular checkups and preventative care to detect illnesses early and keep women healthy. A general OB/GYN cares for a variety of health issues, including:
Healthy pregnancies
Contraception
Endometriosis
Uterine fibroids
Sexually transmitted diseases
Menopause
PAP smears
Annual breast exams
After the age of 18, it is important to see a general OB/GYN regularly for preventative care as well as any needed pregnancy care. When necessary, general OB/GYNs may refer their patients to related specialists such as a Maternal-Fetal Medicine specialist or Reproductive Endocrinologist. However, women without complicated health issues may continue to see their general OB/GYN for care throughout their reproductive life.
Selecting a checkbox option will refresh the page.