We found 2 providers matching
eye surgery

and who accept

Private Healthcare Systems

near

Hoffman Estates, IL

.

Showing 1-2 of 2

Selecting one of the sort options will cause this page to reload and list providers by the selected sort order.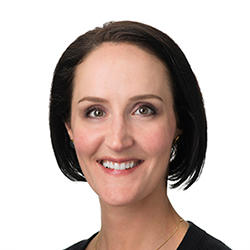 Specializes in General Practice, Ophthalmology
1588 N. Arlington Heights Road
Dr. Mary-Ann Mathias sees patients in Arlington Heights, IL, Glenview, IL, and Chicago, IL. Her medical specialties are general practice and ophthalmology (eye disease). Dr. Mathias's areas of expertise include the following: cataract surgery with intraocular lens (IOL) implantation, comprehensive ophthalmology, and cataracts. Her professional affiliations include Northwestern Medical Group (NMG), Northwestern Medicine Lake Forest Hospital, and Northwestern Memorial Hospital. Before performing her residency at a hospital affiliated with Loyola University, Dr. Mathias attended Medical College of Wisconsin for medical school. She accepts several insurance carriers, including Blue Cross/Blue Shield, HFN, and Coventry. Dr. Mathias has an open panel.
Read more
Relevant Interests: , cataract surgery with intraocular lens (IOL) implantation
All Interests: Comprehensive Ophthalmology, Cataracts, Cataract Surgery with Intraocular Lens Implantation
Specializes in Pediatric Plastic and Reconstructive Surgery
880 W. Central Road, Suite 6400; Box 77
Dr. Arun Gosain is a specialist in pediatric plastic and reconstructive surgery. Areas of expertise for Dr. Gosain include cleft lip and palate, eyelid surgery, and general reconstruction. Dr. Gosain is professionally affiliated with Northwestern Memorial Hospital, Northwestern University Feinberg School of Medicine, and Children's Hospital of Chicago Faculty Practice Plan. He graduated from the University of California, Los Angeles (UCLA), David Geffen School of Medicine. His training includes residency programs at The University Hospital, Newark, a hospital affiliated with Medical College of Wisconsin, and a hospital affiliated with the University of California, San Francisco (UCSF). He accepts Blue Cross/Blue Shield, Coventry, Aetna, and more. Dr. Gosain is not currently accepting new patients.
Read more
Relevant Interests: , eyelid surgery
All Interests: Eyelid Surgery, Moles, Rhinoplasty, Microsurgery, Down Syndrome, Nose Surgery, Pec Implants, Cleft ... (Read more)
Medicare Patient Conditions
Medicare Patient Ethnicity
Medicare Patient Insurance Eligibility
Selecting a checkbox option will refresh the page.