We found 2 providers with an interest in
diabetes

and who accept

Humana Simplicity HMO Open Access Gold 03/100

near

Hickory Hills, IL

.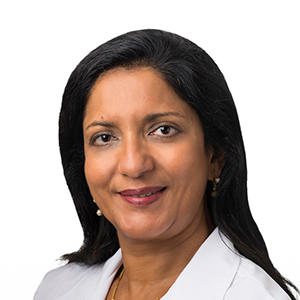 Specializes in General Practice, General Internal Medicine
Average rating 4.05 stars out of 5
(

12

ratings)
Dr. Monika McLain's specialties are general practice and general internal medicine. Areas of particular interest for Dr. McLain include diabetes, preventive care, and perimenopause. Dr. McLain has a 4.0 out of 5 star average patient rating. She accepts Accountable Health Plans, Humana HMO, Humana Bronze, and more. She is a graduate of the University of Michigan Medical School. For her professional training, Dr. McLain completed residency programs at Michael Reese Hospital and the University of Chicago Medical Center. She is professionally affiliated with Northwestern Medical Group (NMG).
Read more
Relevant Interests: , Diabetes
All Interests: Preventive Care, Perimenopause, Diabetes
Specializes in General Pediatrics
Average rating 4.63 stars out of 5
(

18

ratings)
Dr. Abdul Malhes' area of specialization is general pediatrics. Dr. Malhes speaks Arabic. His areas of expertise include the following: diabetes, learning disabilities, and hay fever (allergic rhinitis). His hospital/clinic affiliations include Ann & Robert H. Lurie Children's Hospital of Chicago, Adventist Medical Center Hinsdale, and Adventist Health Network (AHN). He studied medicine at the University of Aleppo Faculty of Medicine. He is rated 4.5 stars out of 5 by his patients. Blue Cross/Blue Shield, Coventry, and Preferred Network Access (PNA) are among the insurance carriers that Dr. Malhes accepts.
Read more
Relevant Interests: , Diabetes
All Interests: Hearing Evaluation, Allergies, Intestinal Problems, Behavior Problems, Weight Management, Cerebral P ... (Read more)
What is Diabetes? Diabetes mellitus, or simply 'diabetes,' is a disease where levels of sugar in the blood become dangerously high. When food is eaten, the body converts it into a form of sugar called glucose that can be used by cells in the body for energy. An organ called the pancreas secretes a hormone called insulin that acts like a key, 'unlocking' cell walls so that glucose can be absorbed and used. When something in this process goes wrong, and glucose builds up to dangerous levels, diabetes happens. There are a couple of different types of diabetes, depending on what is causing glucose levels to rise. Type 1 diabetes happens when the pancreas produces little or no insulin. Usually diagnosed in childhood, this type used to be called juvenile diabetes. It affects about 5% of all diabetics. We don't know what causes the pancreas to shut down, but it is thought that a virus might trigger an immune reaction, where the body attacks and destroys the pancreas by mistake. People who have relatives with type 1 diabetes are more likely to have it themselves. Type 2 diabetes happens when the cell walls do not recognize the insulin produced very well, called insulin resistance. The pancreas can still produce insulin, but it is not effective at lowering blood sugar levels. This type of diabetes is strongly linked to being overweight. However, not everyone who is overweight will get type 2 diabetes, and not everyone who has type 2 diabetes is overweight. Other risk factors include age, race, and a family history of diabetes. Gestational diabetes is a type of diabetes that happens in the last half of pregnancy. Women with gestational diabetes generally do not have diabetes before or after they are pregnant. The placenta produces hormones that block the action of insulin in the mother's body. For about 18% of women, their pancreas cannot produce enough insulin to keep up with the increased demands and they become diabetic while pregnant. High blood sugar levels can be dangerous to the developing fetus, causing complications such as high birth weight, low blood sugar and jaundice, so it is important to treat gestational diabetes even if it only lasts a few weeks. Many people currently living with diabetes do not know it yet, since mild diabetes has few or no symptoms. As blood sugar levels rise over time, symptoms begin to appear. Some include:
thirst
fatigue
frequent urination
unexplained weight loss
blurred vision
A simple blood test in the doctor's office can diagnose diabetes. Treatment depends on the type and severity of diabetes. Most people with type 1 diabetes rely on insulin injections to survive. Some people with type 2 or gestational diabetes also take insulin, or they may take oral medications or control their blood sugar with diet and exercise. It's important for all diabetics to monitor their blood sugar daily so they can stay healthy. If diabetes is not treated well, it can be dangerous, damaging the eyes, nerves, and kidneys, and leading to heart disease and the loss of limbs. However, if it is well managed, diabetes does not have to limit your life. Keeping diabetes under good control is the best way to enjoy a long and healthy life.
Selecting a checkbox option will refresh the page.