We found 3 providers with an interest in
metabolic disorders

and who accept

Coventry PPO

near

Chicago, IL

.
Specializes in Pediatrics, Clinical Biochemical Genetics, Pathology
Average rating 4.0 stars out of 5
(

1

rating)
Dr. Joel Charrow is a pathologist and clinical biochemical geneticist in Chicago, IL. In Dr. Charrow's practice, he is particularly interested in neurofibromatosis and fabry disease. He is affiliated with Northwestern Memorial Hospital, Northwestern University Feinberg School of Medicine, and Children's Hospital of Chicago Faculty Practice Plan. He attended Mount Sinai School of Medicine and then went on to complete his residency at Ann & Robert H. Lurie Children's Hospital of Chicago. He honors Blue Cross Blue Shield HMO, United Healthcare Plans, and United Healthcare HMO, as well as other insurance carriers. Dr. Charrow has received the distinction of Chicago Super Doctors. He welcomes new patients.
Read more
Relevant Interests: , Metabolic Disorders, Fabry Disease
All Interests: Genetic Issues, Neurofibromatosis, Metabolic Disorders, Fabry Disease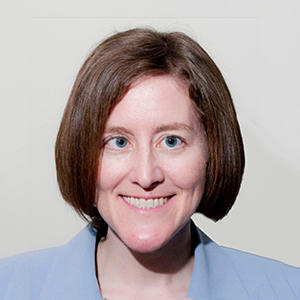 Specializes in General Practice, Adult Endocrinology, Bariatric Medicine
259 E Erie Street; 16th Fl Lavin Family Pavilion
Dr. Lisa Neff works as a general practitioner, adult endocrinologist, and bariatric medicine specialist. Dr. Neff graduated from the University of Illinois College of Medicine at Chicago and then she performed her residency at a hospital affiliated with the University of Illinois. Clinical interests for Dr. Neff include diabetes, obesity, and metabolic disorders. She honors Blue Cross/Blue Shield, Coventry, and TRICARE, in addition to other insurance carriers. Her hospital/clinic affiliations include Northwestern Medical Group (NMG), Northwestern Memorial Hospital, and Northwestern University Feinberg School of Medicine. New patients are welcome to contact Dr. Neff's office for an appointment.
Read more
Relevant Interests: , Metabolic Disorders
All Interests: Metabolic Disorders, Metabolism, Diabetes, Obesity, Preoperative Evaluation
Specializes in Adult Endocrinology
Average rating 3.52 stars out of 5
(

35

ratings)
201 E Huron; Nmh/galter Room 10-160
Dr. Sanija Bajramovic practices adult endocrinology in Chicago, IL. In addition to English, Dr. Bajramovic speaks Croatian and Serbian. Clinical interests for Dr. Bajramovic include diabetes, thyroid problems, and pituitary disorders. Her professional affiliations include Northwestern Memorial Hospital and Northwestern University Feinberg School of Medicine. After attending the University of Zagreb School of Medicine, she completed her residency training at Grant Hospital of Chicago. On average, patients gave Dr. Bajramovic a rating of 3.5 stars out of 5. She accepts Blue Cross/Blue Shield, HFN, and Coventry, in addition to other insurance carriers. Her practice is open to new patients.
Read more
Relevant Interests: , Metabolic Disorders
All Interests: Thyroid Problems, Metabolic Disorders, Osteoporosis, Thyroid Fine Needle Aspiration Biopsy, Adrenal ... (Read more)
Related searches
Try searching by a related specialty
:
genetics specialists who accept Coventry PPO (80)
?
What is Genetics?
Genetics is the branch of medicine dealing with the diagnosis, prevention, and treatment of genetically-linked or hereditary diseases. It includes both genetic counselors and medical geneticists, who may be involved in either patient care or research. Medical geneticists are doctors who study genes and diseases that are caused by genes. There are many diseases linked to genetics, including:
Single gene disorders, the result of a single mutated gene. Examples include Huntington's disease, which causes jerky movements, and sickle-cell anemia, where red blood cells have an abnormal, rigid shape.
Inborn metabolic disorders, which are a specific type of single gene disorder that results in abnormalities in the way the body chemically processes proteins, carbohydrates or fats. Some examples are Urea Cycle Disorder (where ammonia builds up in the body) and Gaucher's Disease (where fatty substances build up in cells and organs).
Chromosomal disorders, where gene-carrying chromosomes do not pair up correctly or are missing. Some examples are Klinefelter Syndrome, a sex-chromosome disorder, and Down Syndrome.
Congenital abnormalities (commonly known as birth defects), which can be caused by genetic abnormalities. They also can happen because of illness or environmental exposure during pregnancy (such as with rubella), or for unknown reasons.
Other common diseases that have hereditary traits, such diabetes, autism, and some types of cancer.
Medical geneticists typically spend their career in research, although some treat or counsel patients. A patient may see a medical geneticist to obtain more information about their disorder or about how an inherited disorder might impact their family. The field of medical genetics includes the following four subspecialties:
Clinical Genetics: This overarching branch of medical genetics deals with the treatment and management of hereditary diseases.
Biomechanical Genetics: This branch deals with metabolic disorders, such as galactosemia and phenylketonuria.
Cytogenetics: This specialty deals with chromosomes and their associated diseases, as well as testing their structure and number.
Molecular Genetics: This specialty focuses on DNA, interpreting DNA sequencing and other tests, and relating DNA information to specific diseases.
Related to medical genetics is the field of genetic counseling. These healthcare professionals are not physicians, but they are educators who help patients interpret medical information about genetic risk, which can sometimes be difficult to understand or overwhelming. When families face the possibility of having a child with an inherited disease, genetic counselors educate them about their specific risks and options. They analyze patterns in family history and interpret the medical probability of a genetic disease occurring. They provide support and put families in contact with resources. Genetic counselors help families adapt to all of the implications that a hereditary disease can have in their life.
,
pediatric geneticists who accept Coventry PPO (4)
,
clinical biochemical geneticists who accept Coventry PPO (3)
Selecting a checkbox option will refresh the page.