We found 2 providers matching
corneal surgery

and who accept

HFN PPO

near

Chicago, IL

.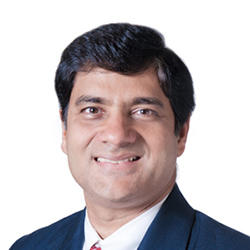 Specializes in General Practice, Ophthalmology
645 N Michigan Avenue; Suite 440
Dr. Surendra Basti's specialties are general practice and ophthalmology (eye disease). Clinical interests for Dr. Basti include LASIK, photorefractive keratectomy (PRK), and dry eyes. Dr. Basti takes several insurance carriers, including Blue Cross Blue Shield HMO, United Healthcare Plans, and United Healthcare Choice. He graduated from Kasturba Medical College. He completed his residency training at Northwestern Memorial Hospital. Dr. Basti has received the following distinction: Chicago Super Doctors. In addition to English, Dr. Basti (or staff) speaks Hindi and Konkani. He is professionally affiliated with Northwestern Medical Group (NMG), Northwestern Memorial Hospital, and Northwestern University Feinberg School of Medicine. Dr. Basti's practice is open to new patients.
Read more
Relevant Interests: , LASIK, photorefractive keratectomy (PRK), partial-thickness corneal transplant, cornea transplant (keratoplasty)
All Interests: Implant Surgery, Partial-Thickness Corneal Transplant, Laser Surgery, Surgical Procedures, Stem ... (Read more)
Specializes in Ophthalmology
Dr. Kamran Riaz works as an ophthalmologist. Dr. Riaz's clinical interests include complex cataract surgery, glaucoma, and refractive cataract surgery. He is professionally affiliated with Adventist Medical Center Hinsdale, Adventist Medical Center La Grange, and The University of Chicago Medicine. He honors Blue Cross/Blue Shield, HFN, and Coventry, as well as other insurance carriers. He attended the University of Illinois College of Medicine at Chicago and then went on to complete his residency at a hospital affiliated with the University of Illinois at Chicago and a hospital affiliated with Northwestern University. Dr. Riaz (or staff) speaks the following foreign languages: Urdu, Arabic, and Spanish.
Read more
Relevant Interests: , cornea transplant (keratoplasty), endothelial keratoplasty
All Interests: External Eye Diseases, Eye Surgery, Cataract Surgery, Refractive Cataract Surgery, Cornea ... (Read more)
Medicare Patient Conditions
Medicare Patient Ethnicity
Medicare Patient Insurance Eligibility
Selecting a checkbox option will refresh the page.