We found 3 providers matching
cancer screening

and who accept

Humana PPO

near

Tampa, FL

.
Specializes in Adult Gastroenterology
Average rating 4.62 stars out of 5
(

4

ratings)
Dr. Roland Shepard's medical specialty is adult gastroenterology. He graduated from the University of South Carolina School of Medicine and then he performed his residency at a hospital affiliated with the University of South Florida (USF). His areas of expertise include the following: crohn's disease, ulcerative colitis, and endoscopy. Patient reviews placed Dr. Shepard at an average of 4.5 stars out of 5. He honors Blue Cross Blue Shield EPO, Blue Cross Blue Shield Bronze, and Blue Cross Blue Shield HMO, in addition to other insurance carriers. He is affiliated with Florida Medical Clinic.
Read more
Clinical Interests: Crohn's Disease, Endoscopy, Ulcerative Colitis, Acid Reflux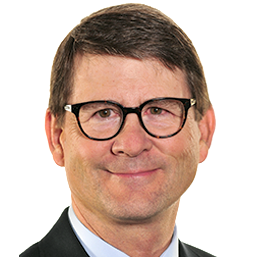 Specializes in General Practice, Internal Medicine, Preventive Medicine
Average rating 4.75 stars out of 5
(

8

ratings)
2727 W Dr Martin Luther King Jr Boulevard; Suite 500
Dr. Jon Dipietro's specialties are general practice and preventive medicine. He practices in Tampa, FL. In his practice, he is particularly interested in diabetes, primary care, and hypertension (high blood pressure). Dr. Dipietro is rated highly by his patients. Blue Cross Blue Shield EPO, Blue Cross Blue Shield Bronze, and Blue Cross Blue Shield HMO are among the insurance carriers that Dr. Dipietro takes. He graduated from Indiana University School of Medicine. In addition to English, he speaks Spanish. Dr. Dipietro's professional affiliations include BayCare Physician Partners, St. Joseph's Hospital - North, and Florida Medical Clinic.
Read more
Clinical Interests: Primary Care, Hypertension, Diabetes, Alzheimer's Disease, Preventive Care
Specializes in Colon & Rectal Surgery
Average rating 4.63 stars out of 5
(

9

ratings)
Dr. Jorge Marcet's specialty is colon & rectal surgery. The average patient rating for Dr. Marcet is 4.5 stars out of 5. His areas of expertise include fistula, rectal cancer, and colon cancer. Dr. Marcet accepts Blue Cross Blue Shield EPO, Blue Cross Blue Shield Bronze, Blue Cross Blue Shield HMO, and more. Dr. Marcet's education and training includes medical school at Weill Cornell Medical College and residency at St. Luke's-Roosevelt Hospital Center. He has received the following distinction: Florida Super Doctors 2009 - Gulf Coast Edition. He is affiliated with the University of South Florida (USF) Health and James A. Haley Veterans' Hospital (JAHVH). He welcomes new patients.
Read more
Relevant Interests: , Colorectal Cancer Screening
All Interests: Rectal Prolapse, Fecal Incontinence, Rectal Cancer, Colon Cancer, Crohn's Disease, Gastrointestinal ... (Read more)
Related searches
Try searching by a related specialty
:
gastroenterologists who accept Humana PPO (37)
?
What is Gastroenterology?
A gastroenterologist is a doctor that specializes in the normal function and diseases of the digestive tract, which includes the stomach, intestines, spleen, pancreas, and liver. As a specialty, gastroenterology is the study of how food moves through the body, how nutrients are absorbed by the body, and how waste is removed by the body. A few of the conditions that a gastroenterologist might treat are:
ulcerative colitis (a condition where inflammation and sores affect the lower intestine)
gallbladder disease (where bile stored in the gallbladder thickens and causes inflammation or gallstones)
gastroesophageal reflux disease, or GERD (stomach acid flows back into the throat and causes a burning sensation and tissue damage)
One unique trait that really sets gastroenterologists apart is their training and skill with endoscopy, a procedure where tiny flexible tubes are inserted into the body. These tubes are equipped with lights and cameras to provide the practitioner with a close, inside look at what is going on inside the patient's body. Tools can even be inserted through the tubes to perform certain procedures, such as removing polyps or cancers, stretching open passageways that have narrowed, or applying lasers to stop bleeding. Gastroenterologists do not perform surgery, but they do perform endoscopic procedures, as well as biopsies to determine if cancer is affecting the digestive tract. Although other physicians can use endoscopes, gastroenterologists devote a significant portion of their medical training and practice to endoscopy. They learn how and when to use endoscopy, the safest and most efficient methods to use, and how to interpret what they see through the endoscope.
,
family medicine practitioners who accept Humana PPO (333)
?
What is Family Medicine?
Currently in medical care in the United States, there are four main primary care specialties: family medicine, internal medicine, pediatrics, and geriatrics. Internal medicine is primary care for adults, pediatrics is primary care for children and infants, and geriatrics is primary care for seniors. Family medicine, the broadest specialty, is primary care for all ages.
A family medicine physician is a medical 'home base' for patients. They treat all ages, all sexes, all organs, and all diseases. They can see every member of the family, from birth through old age. This allows family medicine doctors to develop long-term relationships with their patients and to understand how their patients' role in the family affects their health. They can provide check-ups, immunizations, screening services, gynecological exams and obstetric care, routine health care, and health counseling. When more specialized care is needed, a family medicine doctor can refer their patients to appropriate specialists. They can become educators and advocates for their patients in the sometimes overwhelming health care system.
As health care changes in this country, family medicine is a growing specialty for families and individuals who are seeking more personalized health care and a more personal relationship with their physician.
,
dermatologists who accept Humana PPO (25)
?
What is Dermatology?
Dermatologists are medical doctors who take care of your skin, hair, and nails. Their work can involve everything from treating uncomfortable and itchy allergic rashes, to injecting Botox and removing wrinkles, to performing surgery to remove life-threatening skin cancers.
Dermatology is divided into several branches. A dermatologist may perform all of these services in his or her daily work, or he or she may specialize and focus on just one field.
Dermatopathology deals with the identification of skin diseases. Dermatopathologists diagnose skin problems, usually by taking scrapings of skin and examining them under a microscope.
Cosmetic dermatology is the branch of dermatology that works to improve the appearance of the skin. This can include wrinkle reduction, liposuction, hair loss treatment, or the treatment of scars.
Dermatological Immunology is a subspecialty that deals specifically with immune related problems of the skin, such as eczema or lupus.
Pediatric dermatologists treat newborns and children with skin disorders. They also provide help to families with inherited skin problems.
Mohs surgeons are specialized dermatologists who can remove skin cancers using a microsurgery known as Mohs technique, where slides of the tissue are examined as they are removed. This is a very exact surgery with an extremely high cure rate.
Your skin is extremely important: it covers and protects everything in your body. A dermatologist helps keep it healthy, as well as looking and feeling good.
,
adult gastroenterologists who accept Humana PPO (24)
,
internists who accept Humana PPO (294)
?
What is General Internal Medicine?
A specialist in general internal medicine is often referred to as an "internist." While internal medicine physicians also provide comprehensive care, they should not be confused with general practitioners or family medicine practitioners, both of which may provide pregnancy care, deliver babies, and treat children. An internal medicine doctor specializes only in the health care of adults.
With internal medicine, there is never an illness too big or too small. These physicians have exceptionally broad-based training, and they can care for patients in any condition -- from healthy to dealing with serious medical issues. Because their scope is so wide, internal medicine physicians can provide an excellent picture of overall health.
One of the unusual aspects of internal medicine is that physicians in this field often treat their patients for a very long time -- sometimes for life. They manage preventive care when their patients are well, and they become advocates and consultants when complex medical issues arise. Because internal medicine physicians tend to treat patients over a long period of time, they are an ideal choice to manage chronic illnesses.
There are a huge number of subspecialties within internal medicine, for example: cardiology (which deals with problems of the heart and blood vessels), nephrology (which deals with diseases of the kidneys), and hospice medicine (which tends to the special needs of patients at the end of life). General internal medicine is considered a subspecialty itself and refers to internists without another specific focus. General internists provide total, primary care for the whole body of adult patients, in sickness or in health.
Selecting a checkbox option will refresh the page.