We found 3 providers with an interest in
upper extremity problems

near

Boulder, CO

.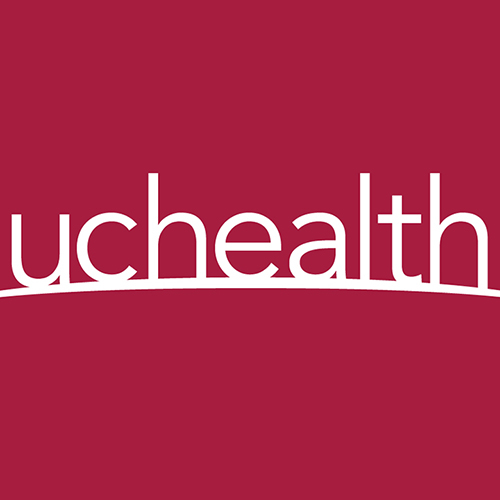 Specializes in Orthopedics/Orthopedic Surgery, Sports Medicine
Average rating 4.83 stars out of 5
(

129

ratings)
Dr. Eric McCarty specializes in orthopedics/orthopedic surgery and sports medicine and practices in Aurora, CO, Denver, CO, and Broomfield, CO. On average, patients gave Dr. McCarty a rating of 5.0 stars out of 5. In his practice, he is particularly interested in knee problems, arthroscopic surgery, and sports health. His professional affiliations include Children's Hospital Colorado, the University of Colorado Hospital (UCH), and CU Medicine. He honors Medicare insurance. After attending the University of Colorado Denver School of Medicine, Dr. McCarty completed his residency training at Vanderbilt University Medical Center. His distinctions include: Best Doctor for Executives, ColoradoBiz Magazine (2012) Named Best Sports Medicine Doctor and Best Doctor for Executives 2012 - Named Best Sports Medicine Doctor ColoradoBiz Magazine.
Read more
Relevant Interests: , Shoulder Problems
All Interests: Sports Health, Shoulder Problems, Knee Problems, Arthroscopic Surgery, Surgical Procedures
Specializes in Hand Surgery, Orthopedics/Orthopedic Surgery
Average rating 3.78 stars out of 5
(

16

ratings)
4820 Riverbend Road; Suite 200
Dr. James Reid is a physician who specializes in hand surgery and orthopedics/orthopedic surgery. His clinical interests include arthroscopic surgery, hand problems, and wrist problems. The average patient rating for Dr. Reid is 4.0 stars out of 5. He honors several insurance carriers, including Fortis, Coventry, and Viant. His education and training includes medical school at Rosalind Franklin University of Medicine and Science, Chicago Medical School and residency at the University of Vermont/Fletcher Allen Health Care. Dr. Reid welcomes new patients.
Read more
Relevant Interests: , Hand Problems, Wrist Problems, Shoulder Problems
All Interests: Sports Health, Wrist Problems, Shoulder Problems, Fractures, Arthroscopic Surgery, Hand Problems, Tr ... (Read more)
Specializes in Orthopedics/Orthopedic Surgery, Sports Medicine
Dr. Kushal Patel is a specialist in orthopedics/orthopedic surgery and sports medicine. Areas of expertise for Dr. Patel include meniscus repair, total shoulder replacement, and knee arthritis. Dr. Patel honors Blue Cross/Blue Shield, Blue Cross Blue Shield Bronze, and Blue Cross Blue Shield Gold, in addition to other insurance carriers. He is a graduate of Texas A & M Health Science Center College of Medicine. Dr. Patel (or staff) speaks the following languages: Gujarati and Hindi. His hospital/clinic affiliations include Baylor Scott & White Health, the University of Colorado Hospital (UCH), and CU Medicine.
Read more
Relevant Interests: , Shoulder Dislocation, Frozen Shoulder, Golfer's Elbow, Cubital Tunnel Syndrome, Wrist Fracture, Rotator Cuff Injury, Tennis Elbow, Carpal Tunnel Syndrome, Clavicle Fracture, Elbow Fracture, Hand Fracture, Trigger Finger
All Interests: Meniscus Repair, Meniscus Surgery, Knee Arthritis, Frozen Shoulder, Pain, Ankle Sprain, Tibia Fractu ... (Read more)
Related searches
Try searching by a related specialty
:
hand surgeons (3)
?
What is Hand Surgery?
Our hands are not only incredibly useful and important for our daily functioning, but they are complex and delicate parts of our body. It can take a specialist to keep the hands functioning at their best. Hand surgeons are general, plastic, or orthopedic surgeons who have received additional training specifically in the care of hands, wrists and forearms. Surgery is not the only care that a hand surgeon provides. Hand surgeons might prescribe medications, physical therapy, or splints and braces as well as surgery, depending on the condition. They care for a wide variety of issues affecting the hand or forearm, which may include:
Carpal tunnel syndrome
Arthritis
Fingers that cannot be straightened, such as with Dupuytren's contracture
Deformities of the fingers, such as syndactyly (webbed or fused fingers) or polydactyly (extra fingers)
Wrist or hand pain
Serious injuries of the hand or wrist, including burns and sports injuries
Reattachment of severed fingers or creation of prosthetics
We use our hands to interact with the world in a number of ways. In order to do so, we need our hands to maintain a high level of both movement and sensitivity, and that requires all of its bones, muscles, and nerves to be working properly. Hand surgeons keep this delicate and important equipment functioning.
,
orthopedic surgeons (29)
?
What is Orthopedic Surgery?
Orthopedic surgeons, sometimes just called orthopedists, are surgical doctors of the musculoskeletal system. They work to keep your body active and in motion by treating problems with your bones, joints, tendons and muscles. The most frequently treated disorder seen by orthopedic surgeons is osteoarthritis, a common "wear-and-tear" problem where the cartilage that cushions the ends of the bones wears down, causing friction and pain. Orthopedic surgeons might also see patients for bone and joint deformities, amputation, infections of the bone and joint, overuse injuries, or nerve compression.
Orthopedic surgeons can order tests such as blood work and x-rays to get a clearer picture of the issue. Depending on the illness or injury, more than one different form of treatment may be used. Treatment may include:
Surgery, such as fusing bones together to increase stability, or replacing a joint
Medication, such as pain medication or steroids to promote healing
Casts, splints, or orthotics (devices such as braces or shoe inserts to support the body)
Physical therapy, a kind of treatment using exercise, stretching, heat, and massage to heal the body
Exercise, stretching, movement, and use of the affected part
Orthopedic surgeons also work to prevent injuries and slow the progression of disease in their patients. They educate patients on ways to prevent future injuries, and they treat illness in order to prevent further damage to bones or joints that may be affected by disease. The goal of an orthopedic surgeon is to help their patients restore movement and regain an active life.
,
sports medicine providers (16)
?
What is Sports Medicine?
Sports medicine is the specialty that promotes physical fitness and activity while managing, treating, and preventing injuries that happen during exercise or participation in sports. Sports medicine fosters wellness and fitness and works to inhibit injury. A sports medicine specialist may work with professional athletes, school sports teams, individuals who participate in sports on the weekend for fun, or someone who is just beginning to exercise for the first time. Although their main focus is on musculoskeletal function, sports medicine specialists also care for patients' full medical and nutritional needs as they relate to their active lifestyle. Some examples of the kinds of injuries and issues that a sports medicine specialist might see in their work include:
Acute sports injuries (sprains, fractures)
Overuse injuries (tendonitis, bursitis)
Head injuries (concussion)
Heat injuries (heat stroke)
Athletes with chronic illness (asthma, diabetes, heart disease) and how their illness is affected by exercise
Nutrition and the use of supplements
Developing a safe exercise plan for obese or sedentary patients
Substance abuse of performance-enhancing drugs
Teaching proper form and technique to reduce the chance of injury
Sports medicine specialists often work closely with orthopedic specialists, and the scope of their work can have some overlap. The main distinction is that orthopedic specialists can perform surgery when it is needed, while sports medicine specialists focus on non-surgical solutions for injuries. Whether they are the team physicians making sure every professional player is performing safely and at their best, or community specialists getting you back in the game after a sprained ankle, sports medicine doctors are there to make sure you're in good condition to lead an active life.
Selecting a checkbox option will refresh the page.