We found 3 providers named '
Martin O'malley

' nationally.

Showing 1-3 of 3

Selecting one of the sort options will cause this page to reload and list providers by the selected sort order.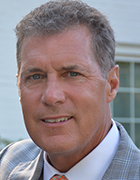 Specializes in Orthopedic Trauma, Pediatric Orthopedics/Orthopedic Surgery, Adult Orthopedic Reconstructive Surgery, Foot & Ankle Surgery, Sports Medicine
Dr. Martin O'Malley is a specialist in orthopedic trauma, pediatric orthopedics/orthopedic surgery, and adult orthopedic reconstructive surgery. He works in New York, NY. His areas of clinical interest consist of total ankle replacement, orthopedic surgery, and ankle arthroscopy. Dr. O'Malley has received a 3.0 out of 5 star rating by his patients. He is a graduate of Case Western Reserve University School of Medicine and a graduate of Tufts Medical Center's residency program. He has received professional recognition including the following: Roger Mann Award at Foot and Ankle Society Summer Meeting; Best Doctors in America; and New York Super Doctors. Dr. O'Malley (or staff) speaks the following languages: Sign Language and Spanish. Dr. O'Malley's hospital/clinic affiliations include NewYork-Presbyterian/Weill Cornell Medical Center and Hospital for Special Surgery.
Read more
Clinical interests: Ankle Arthroscopy, Orthopedic Surgery, Total Ankle Replacement
Specializes in General Internal Medicine
Dr. Martin O'Malley specializes in general internal medicine and practices in Saint Cloud, FL. Before completing his residency at Wilford Hall Medical Center, Dr. O'Malley attended medical school at the University of Miami, Miller School of Medicine. Blue Cross Blue Shield EPO, Blue Cross Blue Shield Bronze, and Blue Cross Blue Shield HMO are among the insurance carriers that Dr. O'Malley honors. He is affiliated with St. Cloud Regional Medical Center and St. Cloud Medical Group.
Read more
Specializes in Ophthalmology
Dr. Martin O'Malley's specialty is ophthalmology (eye disease). His clinical interests include comprehensive ophthalmology and cataracts. Dr. O'Malley graduated from Albany Medical College. His residency was performed at Albany Medical Center. Dr. O'Malley takes Medicare insurance.
Read more
Clinical interests: Comprehensive Ophthalmology, Cataracts
Medicare Patient Conditions
Medicare Patient Ethnicity
Medicare Patient Insurance Eligibility
Selecting a checkbox option will refresh the page.