We found 1 provider named '
Mark Figgie

' nationally.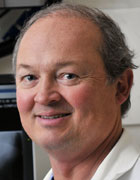 Specializes in Other, Orthopedics/Orthopedic Surgery
Dr. Mark Figgie practices orthopedics/orthopedic surgery in New York, NY and White Plains, NY. Dr. Figgie (or staff) speaks the following languages: Spanish, German, and Japanese. Areas of particular interest for Dr. Figgie include knee problems, arthroscopic surgery, and shoulder problems. He is professionally affiliated with Hospital for Special Surgery. He graduated from Case Western Reserve University School of Medicine. He is rated 4.5 stars out of 5 by his patients. Dr. Figgie honors Medicaid and Medicare insurance. Distinctions awarded to Dr. Figgie include: North American Travel Fellowship; Neer Award of Shoulder/Elbow Society; and Eastern Orthopaedic Resident Award.
Read more
Clinical interests: Hip Problems, Rheumatoid Arthritis, Elbow Problems, Shoulder Problems, Knee Problems, Arthroscopic ... (Read more)
Selecting a checkbox option will refresh the page.