We found 1 provider named '
David Helfet

' nationally.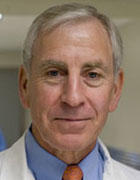 Specializes in Orthopedic Trauma
Dr. David Helfet is a specialist in orthopedic trauma. His average patient rating is 5.0 stars out of 5. These areas are among his clinical interests: hip dysplasia, minimally invasive procedures, and pelvic fracture. Dr. Helfet's professional affiliations include Weill Cornell Medicine and Hospital for Special Surgery. He takes Coresource, Aetna, and Medicaid, in addition to other insurance carriers. Dr. Helfet studied medicine at the University of Cape Town Faculty of Health Sciences. He trained at a hospital affiliated with Johns Hopkins University for residency. Awards and/or distinctions Dr. Helfet has received include One of America's Top Doctors; Rated one of New York Magazine's Best Doctors; and "Outstanding Professor Award" (Voted by the Residents/Fellows). Dr. Helfet (or staff) speaks the following languages: Spanish, Greek, and Russian.
Read more
Clinical interests: Hip Problems, Hip Dysplasia, Pelvic Fracture, Musculoskeletal Trauma, Elbow Problems, Shoulder ... (Read more)
Selecting a checkbox option will refresh the page.