We found 2 providers with an interest in
patient education

and who accept

Coventry Gold $10 Copay OAHMO

near

Wynnewood, PA

.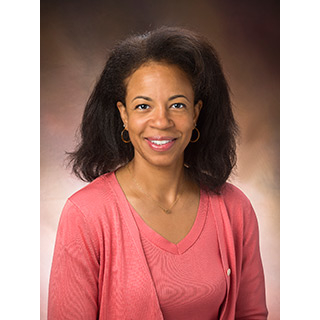 Specializes in General Practice, General Pediatrics
2100 Keystone Avenue; Suite 404
Dr. Rochelle Teachey sees patients in Broomall, PA, Drexel Hill, PA, and Media, PA. Her medical specialties are general practice and general pediatrics. She has indicated that her clinical interests include asthma and patient education. She takes Coventry, United Healthcare HSA, and United Healthcare HMO, in addition to other insurance carriers. Before completing her residency at Children's National Medical Center, Dr. Teachey attended medical school at SUNY, University at Buffalo School of Medicine & Biomedical Sciences. Dr. Teachey has received professional recognition including the following: Main Line Today Top Doc Award. In addition to English, Dr. Teachey (or staff) speaks Italian, Russian, and Ukrainian. She is professionally affiliated with Children's Hospital of Philadelphia (CHOP) and Crozer-Keystone Health System.
Read more
Relevant Interests: , patient education
All Interests: Asthma, Patient Education
Specializes in Other, Vitreoretinal Diseases
1501 Lansdowne Avenue; Mob #108
Dr. Leonard Ginsburg's area of specialization is vitreoretinal diseases (retina and vitreous). Dr. Ginsburg is rated 3.5 stars out of 5 by his patients. Areas of expertise for Dr. Ginsburg include macular degeneration, macular edema, and scleral buckle. He is affiliated with Mercy Fitzgerald Hospital, Drexel Medicine, and Abington Health. Coventry, United Healthcare HSA, and United Healthcare HMO are among the insurance carriers that Dr. Ginsburg accepts. His practice is open to new patients. Before completing his residency at Massachusetts Eye and Ear Infirmary, Montefiore Medical Center, and a hospital affiliated with Albert Einstein College of Medicine, Dr. Ginsburg attended medical school at the University of Pennsylvania School of Medicine. Dr. Ginsburg has received the distinction of "Top Doctors" in Ophthalmology, Main Line Today.
Read more
Relevant Interests: , diabetes education
All Interests: Scleral Buckle, Cryopexy, Retina Problems, Macular Degeneration, Laser Surgery, Surgical ... (Read more)
Medicare Patient Conditions
Medicare Patient Ethnicity
Medicare Patient Insurance Eligibility