We found 2 providers with an interest in
diverticular disease

and who accept

Galaxy Health Network

near

Marlton, NJ

.

Showing 1-2 of 2

Selecting one of the sort options will cause this page to reload and list providers by the selected sort order.

Specializes in Family Medicine

Dr. Sloan Robinson's area of specialization is family medicine. His patients gave him an average rating of 3.5 out of 5 stars. Clinical interests for Dr. Robinson include post-polio syndrome (PPS), warts, and ankle sprain. Blue Cross/Blue Shield, Coventry, and TRICARE are among the insurance carriers that Dr. Robinson accepts. He attended medical school at Medical College of Wisconsin. He is affiliated with Virtua Marlton Hospital.

Read more

Relevant Interests: , diverticular disease

All Interests: Warts, Ankle Sprain, Athlete's Foot, Eczema, Diabetes Management, Rheumatoid Arthritis, Eating ... (Read more)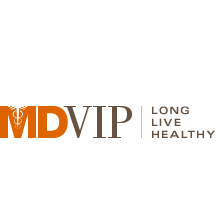 Specializes in General Practice, General Internal Medicine, Preventive Medicine
750 Route 73 S; Suite 108
Dr. Michael Kleinman specializes in general practice, general internal medicine, and preventive medicine. Patient ratings for Dr. Kleinman average 2.5 stars out of 5. These areas are among Dr. Kleinman's clinical interests: warts, depression, and ankle sprain. He accepts Blue Cross/Blue Shield, Coventry, TRICARE, and more. He obtained his medical school training at Philadelphia College of Osteopathic Medicine and performed his residency at a hospital affiliated with Philadelphia College of Osteopathic Medicine. Dr. Kleinman is affiliated with Virtua Marlton Hospital.
Read more
Relevant Interests: , diverticular disease
All Interests: Warts, Depression, Ankle Sprain, Athlete's Foot, Eczema, Diabetes Management, Dizziness, Bursitis, ... (Read more)
Medicare Patient Conditions
Medicare Patient Insurance Eligibility
Selecting a checkbox option will refresh the page.